Back Care & Spinal Health
Sensitive back issues are addressed with compassion and care, empowering the person towards functionality and freedom from pain. This is an integrative and complementary practice.
FRIDAYS 6:30 - 7:45 PM at samamkayabackcare.com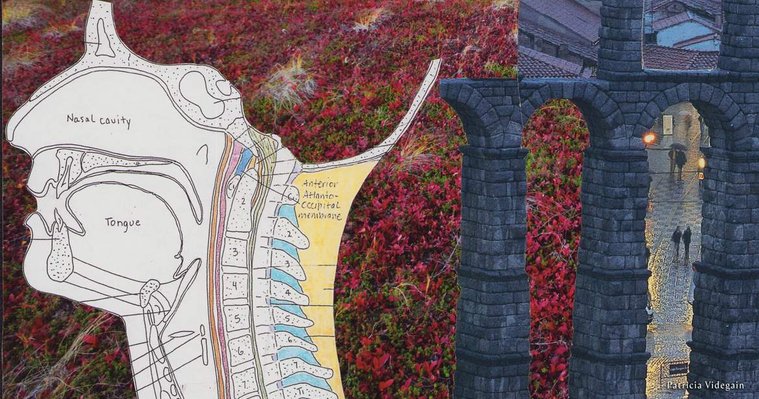 Chairs & Ropes
The Iyengar Yoga tradition uses props to work on alignment, stability, precision, and also to extend the duration of time of stay in asanas. This class uses one of the most versatile props, the chair, together with one of the most amazing props, ropes to help support and aid your practice. All this will help our bodies feel amazing, release stress and open up to learning.
CHAIRS & BELTS YOGA: IN PERSON MONDAYS 7:15 - 8:30 PM at santoshayogastudionj.com
CHAIR YOGA: VIRTUAL CLASS - FRIDAYS 12.00 - 1.00 PM
YOGA WALL: IN PERSON -
SUNDAYS 8:30 - 9:30 & 10:00 - 11:00 AM at Glow Yoga
Our Bodies, Our Selves
Based on traditional Iyengar Yoga practices and sequences for women's health, the class offers an opportunity to explore our deepest selves, to convene with the rhythmic essence that we carry inside and outside of ourselves. The intention of this class is to help you connect through yoga, experiential anatomy, and selected readings. This online class is for women and people with or without internal organs, with an emphasis on back and scoliosis care.
OUR BODIES, OUR SELVES - THURSDAYS 11-12:15 at
Hello Again - Back to Basics
In this class we work with level 1 asana sequences, looking in detail at simple basic ways of movement, breath work. We build up strength, flexibility and ease.
Wednesdays 11:00 - 12:15 & Sundays 3:30 - 4:45pm at santoshayogastudionj.com
From the Inside Out - Yoga and Experiential Anatomy of the Heart Space
In-Person Only at Samamkaya Back Care and Scoliosis Yoga Collective - The workshop will be re-scheduled
http://samamkayabackcare.com/workshops/
In this two day workshop, I will help you engage with the anatomy of the rib basket, ribs, thoracic and cervical spines, the upper limbs, the head and the organs of the chest cavity (the heart and lungs). I will help you experience breathing mechanisms, i.e., muscles and pathways of the breath. In addition to that, I will help you connect and work with the heart as both organ and spiritual hub.
This class is appropriate for students with back issues and scoliosis.
ALL SCHEDULES EASTERN STANDARD TIME